Basketball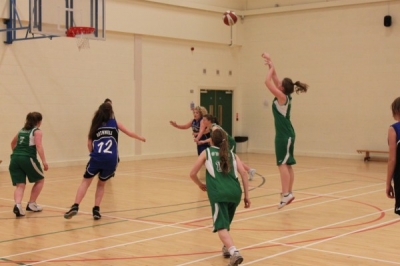 Basketball in Muckross has been growing from strength to strength.
We currently have six teams from minors to seniors competing in both league and cup competitions. All teams are doing very well in both the South Dublin league and the Basketball Ireland league. Our under 16s played some outstanding basketball and fought hard to reach as far as the All Ireland quarter finals!
Currently we are working on a development strategy for basketball in Muckross with emphasis on the Junior years. We have been looking at clubs around Dublin that we could bridge with. Based on their dedicated youth focus we have established a relationship with Firhouse Notre Dame Basketball Club. Together we will be working to further the growth of basketball in Muckross by bridging club and school basketball.
Basketball is open to everyone in the school and everyone at any level is welcome to join us.  Training for all ages is back on Saturday from 10-12 where fun tournaments and games will be run.
Catherine Joyce
Basketball Coach
For Images Click HERE