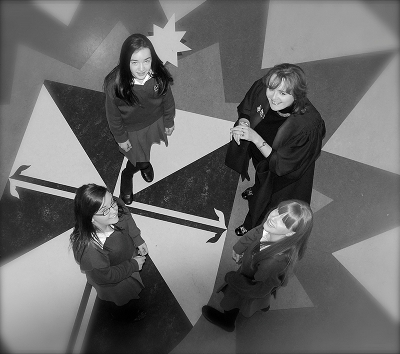 It gives me great pleasure to welcome you to the Muckross Park College Website which, I hope will provide you with a flavour of the school, its history, its culture and its ethos.
Muckross Park College is a Catholic school founded by the Dominican Order and in the trusteeship of Le Chéile Trust, which carries out the legal and inspirational role of trusteeship for the Order. As a Dominican school, it shares with that ancient religious order the motto VERITAS, i.e. Truth. In accordance with the great Christian tradition of St Dominic, we endeavour to teach our pupils how to assess things at their true worth, and to choose what is good.
Here in Muckross we believe that every pupil is unique and that it is our task to enable her to flourish as an individual whilst also encouraging her to respect the differences, strengths and weaknesses of others in the community. During her time in school we will endeavour to ensure that each pupil will have developed into a self-confident, inquiring, tolerant, positive young lady, a well rounded character with an independent mind and a constant quest for Truth in her life. We will strive to enable her to standup for herself and ultimately for a purpose greater than herself and, in doing so, to be a valuable asset to her community and to society.
As Principal, I am thrilled to be leading the school forward, building on the tremendous achievements of its past and becoming part of its unfolding and exciting future.
I am also privileged to work with a staff that is highly professional, and whose commitment underpins the warmth and vitality of this great school.
I would like to thank all those who contribute to this website: staff, pupils, parents and past pupils.
Please enjoy your 'web' visit to the school where you will discover that while pupils achieve exceptional public examination results, it is not simply an academic 'hothouse' for the passing of exams but a vibrant school community where a myriad of activities take place in any given day and where pupils can enjoy these, 'the best days of their lives'.
Caroline Lundy B.Rel Sc, M.Sc, PGD Sc Pl
Principal